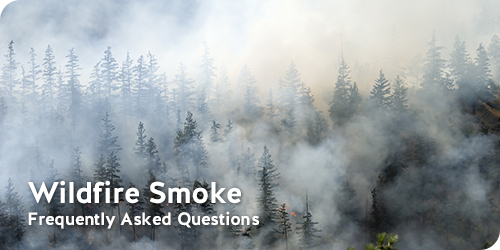 This resource helps employers understand the hazards associated with exposure to wildfire smoke.
OHS guideline, a primer, and a Frequently Asked Questions resource are available to help employers prepare for the changes.

New and revised guidelines on flow piping systems (August 1)
Revised guideline on labour supply firms and client employers (July 27)

This resource was updated to include regulatory changes related to joint health and safety committees that took effect May 1, 2017.

Radio Frequency Coordination Request forms for construction and forestry operations

Construction and forestry employers must submit these forms to WorkSafeBC to coordinate radio frequency on job sites.

Young worker safety brochure translated into seven languages

The Getting a Job? Ask Questions About Safety brochure was recently updated and is now available in the following languages:

Recent posts from the Speaking of Safety blog
Please share this update with your colleagues and friends.




WorkSafeBC, PO Box 5350 Stn Terminal, Vancouver BC V6B 5L5 / worksafebc.com