Coming to Canada: Novel study sheds light on immigration status and workplace health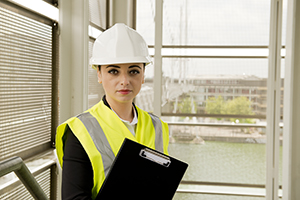 Fifteen years ago, Niloufar Saffari immigrated to Canada with her husband and five-year-old daughter, determined to build a new life. While she went back to school to gain education and training experience, her husband entered the workforce to support the family.

After a few months in a new job, he experienced an injury but did not report it. His experience led Saffari to wonder about the experiences of other immigrants after a work injury or illness. As a student working with Partnership for Work, Health and Safety co-leader Chris McLeod, she had the opportunity to follow up on her curiosity.

Saffari's research focused on uncovering and understanding differences in the workplace health experiences of immigrant workers and Canadian-born workers. Her study was the first of its kind, and linked injury claims data from WorkSafeBC with data from Citizenship and Immigration Canada.

"What we learn about immigrants' experiences after a work injury could inform disability management policies and practices; in turn, this could improve the health and well-being of this vulnerable group," says Saffari, who completed her master's degree in November 2016.

Partnership researchers are able to take a unique look at current and emerging issues in workplace health and safety. They work with routinely collected health and workers' compensation data from a variety of sources, putting together complete stories about workers' health experiences and the consequences of workplace injuries and illnesses.

To carry out the research, Saffari linked administrative data from permanent resident records to injury data from WorkSafeBC, creating a profile of workers in British Columbia with an accepted workers' compensation claim from 1995 to 2012. She compared the data of recent immigrants (fewer than 10 years in Canada), established immigrants (10 years or more in Canada), and Canadian-born workers.

"Moving to a country with a different language and culture is quite challenging," Saffari says, speaking also from her own experience. "Normal day-to-day activities, such as shopping or visiting a doctor, can be a huge challenge due to a lack of English proficiency and familiarity with the new environment. Working in low-wage and dangerous jobs is common for many immigrants. This has translated to increased injury rates among immigrants when compared to their Canadian-born counterparts."

The study findings suggest that both recent and established immigrants have longer disability durations after an injury than Canadian-born workers, especially among younger immigrant workers and males who have recently immigrated. (Disability duration was defined as the number of disability days paid in the first year after injury.) Immigrants also seem to experience a disadvantage with respect to returning to work after an injury.

"While the exact mechanism underlying these results is not known, the results of this study indicate the need for changes that could improve work disability outcomes for immigrant workers," Saffari concludes. "These findings may help guide improvements in disability management policies and return-to-work programs."

For more information about this study and other research being led by the Partnership for Work, Health and Safety, visit their website.